**** 4 mummy stars ****
---------------------------------
"Which part are you upset about? The BJ or the mummy watching me blow you?"
---------------------------------
Drew Lawson, a young college professor visits the town of Walsh, Wyoming, aka the middle of nowhere, to examine the mummy of Princess Merneith at the local museum. Unfortunately it seems the mummy is "double booked" since handsome, tv celebrity Fraser Fortune is there to do a show on the mummy as well. The rumor is that the mummy comes to life every Halloween, and guess which day it is?
Their first meet isn't very successful, book-y meets flash-y, but turns of events bring them together to try to
unwrap
(ha!) the mystery. The rumor can't be real, right?
Drew also got to deal with his boyfriend, who's not going to win a Boyfriend of the Year award anytime soon.
---------------------------------
My heart was pounding so hard I felt sick as I said, "You know, Noah, in the space of a two-minute conversation you've called me ridiculous three times. Also insecure, childish and jealous."
Noah said tartly, "That, beautiful boy, is because you're behaving ridiculously. Now I'm going to have my dinner and I'll talk to you tomorrow evening."
"Don't hang up on me, Noah."
"Goodbye, Drew."
----------------------------------
This was a fun, lighthearted and angst free short audio listen just short of three hours. I liked the dry humor. The writing was good and the narration great. The mystery wasn't much of a mystery, but the reveal wasn't the focus of the story as how they got there and found each other was the interesting part. I might argue the breakup with Drew's boyfriend was a bit sudden, even though the boyfriend had it coming, and Drew hooking up with Fraser was a bit quick, but I was happy for Drew and Fraser. Sometimes shit happens and you meet someone and it just clicks! By a little help of a mummy.
Recommended!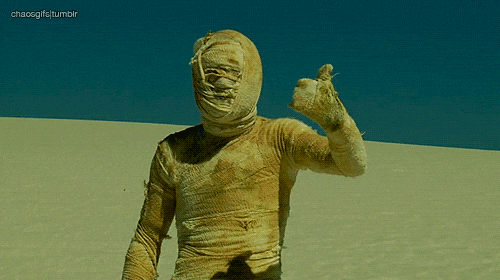 -- Narrated by Sean Crisden --Overall: 4Performance: 5Story: 4