***** 5 perfect stars *****
--------------------
And remember people, that no matter who you are, and what you do to live, thrive and survive, there are still some things that make us all the same.
~Elwood Blues, The Blues Brothers
--------------------
ABSOLUTELY FANTASTIC!
One of my all time favorite books, for sure. I've never been more sure of a 5 star rating and there has rarely been a book that deserve it so much than this. I am in awe over Heidi Cullinan accomplishment with this book.
There are two amazing main characters named Emmet and Jemerey in this book. They are trying to live their lives, but it is not easy. There's Jeremey who has severe depression and anxiety.
-------------------
When you have an invisible disease, your sickness isn't your biggest problem. What you end up battling more than anything else, every single day, is other people.
~Jeremey~
-------------------
And then there's Emmet, who's autistic.
-----------------------
When people find out I have autism, they don't think I should be allowed to be in love, not with Jeremey, not with anyone. Which is crap. It's like Elwood Blues says: everybody needs somebody to love. I'm an everybody. I get a somebody. The problem is, getting a somebody is trickier if you have autism. (...)I shouldn't have worried so much about it. Frankly, I'm awesome, and anybody who doesn't agree should get out of my way.
~Emmet~
----------------------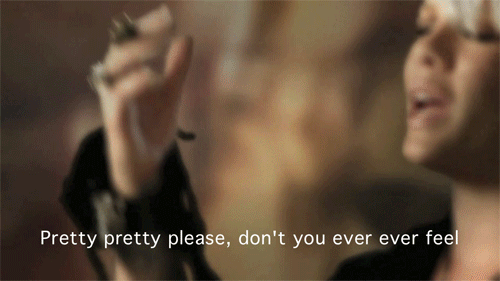 ---------------------
Pretty, pretty please, don't you ever ever feellike you're less than, fucking perfectto me
~P!nk~
--------------------
Their journey through this book just need to be read and experienced!
-----------------
Normal is just a setting on the dryer.
-----------------
The book, the characters, the story, the writing, the plot, the love... just perfect.
-------------------
I am normal. I belong. I have a friend who can kick ass from a wheelchair. I live independently and get good grades. I'm an excellent lover.Like I said. I'm awesome. I'm Emmet David Washington. Train Man. The best autistic Blues Brothers on the block.
-------------------
Reading updates:
15%
The urge to tell him how I felt was huge inside me. I was scared to end my happy feelings if he didn't feel like we were best friends too, and I worried my autism would wreck the moment. So though he sat right next to me, I texted him.
Jeremey, you're my best friend.
My chest got tight with nervousness.
I hope that's okay
I added, then hit send.

His phone made a soft chime. I held my breath, for once hating my superpower of seeing out of the corner of my eye. I couldn't help watching him pull out his phone, read the text and answer back. When my phone made the heartbeat pulse against my hand, I almost didn't read it. I was sorry I'd sent anything. If he said it wasn't okay, all my happiness would crash. But when I got brave enough to read the text, it said
me too.

I smiled as I rocked on the blanket. I had a best friend.
Memorable character, Emmet! Love him and his POV!
15%
Jeremey enjoyed reading, and whem my mom found out, she gave Jeremey her old Kindle full of all kinds of books.
Ehm, I don't think I could loan out my Kindle to my son's best friend/love interest... Even though the MM theme is spot on. :D LOL
19%
I have signs and codes I use with my family and they use with me.
(...)
I was too angry for hugs. But
can I have a hug, jujube
was my mom's code for when
she
needs a hug. She's a mom with lots of superpowers, but she says they're powered by hugs. I really needed her superpowers at full blast right now. So I hugged her and let her kiss my hair, which she also cried on.
I.love.this.book!! Such great writing.
26%
Oh god, that was horrible..
30%
My ocean makes me want to fight. I want you to fight too, Jeremey. I want us to carry our oceans together.
This is just fantastic and overwhelming. Drop what you're reading and get with this book right now!
32%
OMG! Oh no! :-O
39%
"This is why we have to listen to doctors. Sometimes our brains make bad decisions, and we need to borrow the doctors' brains."
54%
"That's amazing." I put the book down and shook my head. "You're Superman or something."
He smiled, but it was a subtle smile. "I am. Super Emmet."
*squeezing this book so hard!*
<3 <3 <3<br/>
54%
Epic French kiss scene! :D
(quote in spoiler)
Emmet's fingers stroked my cheeks. "I want to do it again. Open your mouth and let me kiss you with my tongue."
The shiver that went through me was so intense I had to shut my eyes. "Emmet, you make me so hard when you talk like that."
"Let me touch my tongue to yours again,, and I'll make you harder."
59%
You're supposed to call them cocks, not penises, when it's about sex. I'm not sure why, but it appears to be the rule. But whatever you call them, they're sweaty.
Oh, Emmet
88%
I realized I was always this cool. I'd just been waiting to figure it out.
~Jeremey~
OMG That was THE bestest EVER!!!!!
100%
I am normal. I belong. I have a friend who can kick ass from a wheelchair. I live independently and get good grades. I'm an excellent lover.

Like I said. I'm awesome. I'm Emmet David Washington. Train Man. The best autistic Blues Brother on the block.
Done. What a fantastic book and characters!
One of the best books I've ever read.