**** 4 stars ****
------------------------------
"A heart is an amazing item. My heart's been bruised, battered, smashed, and stabbed. Yet it still beats in my chest.
And do you know the most amazing thing? It can still love. It still hopes and dreams. It still beats rapidly when that
certain person is in the room. It still dares to put its trust in another. If your heart's broken, Paul, then don't give up.
Never give up, because your heart won't."
------------------------------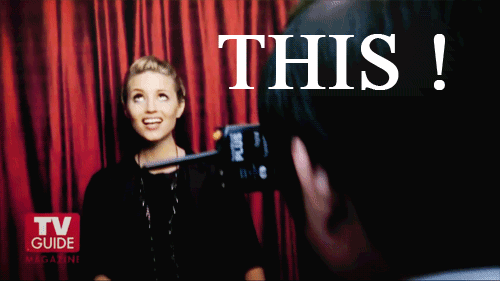 This quote pretty much sums up the book. It was a great and sweet story, actually, despite the harsh and troubled history of both main characters.
I was a bit apprehensive, since I had an impression from reading Dani's review that "it's darker and grittier than her [author] previous works". But I was surprised! I didn't think it was dark at all. It was light, humorous and angst lacking.
Casey is funny and adorable, even if he deals with reactions after having been abused by his father, physically, mentally and sexually several years ago. The subject is a very serious and uncomfortable one, but the author deals with it in a great way. It shares a light on how someone who has lived through that kind of hell, is trying to go on with his life. It shows that it is possible.
------------------------------
"If I let it fester in me, then I'll end up no better off than him. He tried to break me. Well, he didn't. I survived and I will go on surviving. And what's more. I'll be happy and I'll not dwell on the pain he tried to inflict.
And do you know what makes me happy? You, Lon. And what's more, I'm sure that you can strip me naked and make me ecstatic."
~Casey~
------------------------------
Lon and Casey are perfect for each other and their relationship develops over the course of the book. The sex was hot in a light and humorous way too. It wasn't earth-shattering-waving-panties-over-head-while-running-for-a-cold-shower sex, but it was.. nice and cute, and I mean nice in the best way and no sarcasm at all. Lon and Casey was good with each other and it was a delight to read about them.
------------------------------
Before he knew it, his hand was gently gliding over that wrinkling skin.
"Mate. You just don't give up, do you?"
"What?" Casey asked, confused. Without taking his eyes off the treasure in front of him (...).He felt Lon sigh but ignored him and folded himself in half until his head was resting on Lon's stomach. The view from this close was better.(...)
The skin was loose in its unaroused condition, and he could press lightly on the head and make the slit gape. It was cute. He bent forward and pressed another kiss to Lon's cock. Just a little hello-I-like-you kiss before he put his head back on Lon's stomach. He continued to stroke the length with gentle fingers, and his eyes widened as the sleeping snake raised its head. The flesh lengthened, swelling slightly before it moved off Lon's stomach as if by magic. Casey smiled with joy. Obviously it wasn't magic, but it was magical to watch.
Lon spread his fingers into Casey's hair and grumbled, "Why did you do that? I just wanted to watch a little
Die Hard."

Chucking, Casey reached out and pulled Lon's cock to his lips. "How about Sigh Hard instead?"
------------------------------
A few small complaints though. Casey's grandmother tirade around 50% was horrible! I'm not sure I ever forgave her. And then a surprising character Lon's sister shows up so late in the book and everything with her was so quickly "bagged and tagged". It made for a great ending, though. Lon and Casey getting to buy a house and becoming uncles. :)
I will definitely recommend you read this book. If you liked The Shearing Gun, you will like this too.