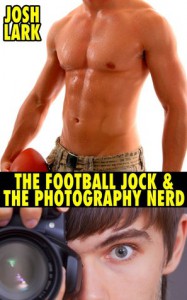 **** 4 "photo" shooting stars ****
Wow, this was very good! A bit of a slow start, but I liked that we got to know the characters first. And it was surprisingly sweet!
When it finally let loose it was...
Not quite believable that it was their first time though.
This would have been perfect if it wasn't for the lack of condoms!
That is NOT OKAY! :(
Lost rating on that one.
No lube either, but condoms are more important than the use of lube.
Other than those two let downs, the rest was:
Recommended!!!
¤¤¤¤¤¤¤¤¤¤¤¤¤¤¤¤¤¤¤¤¤¤¤¤¤¤¤¤¤¤¤¤¤¤¤¤¤¤¤¤
pre-review below
FRISKY FRIDAY BUDDY PORN READ October 24th.
I'm popping my Josh Lark cherry!
His titles and covers are...like nothing else. :D