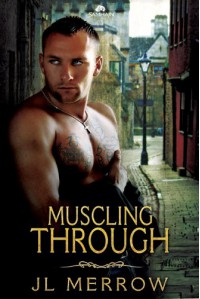 WOW! I think this is the best book I have ever read. Definitely the most memorable. It threw me for a loop and I enjoyed the whole ride. I enjoyed it so much because of the way it was written, and of course the story. But the WAY it was written! Seeing the world through Alan's eyes, experience the world through his eyes. It made me laugh, and smile and cry and "awww". It also made me a bit sad sometimes. It made me think. Sometimes a felt bad or sad for Al, but then I thought "why am I sad? Al's not sad, he's happy." And that made me happy. It was so great. I was happy long after I finished it.
I downloaded a sample to my Kindle, and had to pick my jaw up from the floor while reading. I absolutely loved it. It was so completely different from anything else I have read. And I laughed so hard at the pictures the author drew in my mind with words. The way Al and Larry met! Hahaha! And he took the knives and hid them in the hall cupboard, just incase. Hahaha! Not funny out of context, but just read it. He was just worried Larry would hurt himself. He was conciderate.
There are so many beautiful moments in this book. I could practically quote the whole book. I loved that they were British and I heard the way they talked in my head. It was brilliant.
Read this book to experience something different.
A looong quote:
"Larry was in a good mood when we left. "God, did you see their faces? The entire evening? Especially Hardwicke. I don't think he's been so shocked since the collage started admitting women!" "Yeah, I've had other blokes who went out with me so they could shock their mates or their folks" I said, 'cause it was true. Larry stopped dead in the street, and I wondered if he'd had too much of that port to drink. And then I thought, nah, no way, the glasses were so tiny you'd need about a hundred to get pissed. Though he is kind of little and he gets pisses easy. "Al", he said, "you know that's not why I'm with you, don't you?". "I don't know why you're with me", I said, 'cause I didn't. He looked hurt. "Why are you with me?" That was easy. "Because you're pretty and you're clever and you know about paintings and you like Charlie Chaplin." Larry gave me a big smile. He grabbed my arm and we carried on walking. "Well, then. I'm with you because you're gorgeous and kind and we have the same taste in comedy". "Okay". I was pleased. Usually people can't think of more than one reason why they're with me. I know he didn't mean it about me being gorgeous, 'cause I got a face like a squashed potato, and I know he likes cleverer stuff than Charlie Chaplin, but it was sweet of him to say it. We did sixty-nine that night. Larry went on top so he didn't get squished. He's really good at sucking dick. I wondered if he'd got exams in that too, and I had to stop sucking him 'cause I was laughing. "What's funny?" he asked with a smile like he was getting ready for the joke. I told him, and he laughed too. I like it when he laughs, so I tickled him, and he tried to get away, but I grabbed him round the waist and lifted him off the floor, and then he couldn't stop laughing. So we gave up on the sixty-nine and just rubbed off on each other, nice and slow, and then we cuddled up in Larry's bed and went to sleep."
See?! I'm like What, really? Awww. Sweet. Then sad because he sees himself that way. And then laughing, because they're laughing. And you feel happy. /-