**** 4,5 hilarious stars ****

This is not a summer romance. This is a summer friendship-with-benefits. (...) That's all. There are no feelings here. None. Shut up.
I adore Lisa Henry and her writing skills!
"I said I'm not a finger puppet, Jai! Just put your dick in my already!"
I loved Nick!! I loved his impulsiveness, and his malfunctioning, or should I say non-existing, brain-mouth filter.
"But, okay, I'm seriously wearing my favorite red shirt and I would really, really like to suck your dick."
I loved how Lisa is able to capture and show his between young-and-adult mindset, his panicking about his life changing, wanting to be grown up, but at the same time not wanting to let go of, or change everything to have it. He was such a refreshing character.
I think I highlighted the whole damn book! I especially liked the texting quotes. They said so much without needing any explanation.
I loved how Nick and Jai develops their friendship, or rather fuck-buddies-changing-into-friendship, and then into something more with feels. I'm with Jai, how he finds Nick dorkiness, awkwardness and verbal diarrhea, adorable.
(texts)

Jai: You're ridiculous.

Nick: Noted. Still want me to suck ur dick again?

Jai: Yes.

Nick: YASSSSSSS! :D :D :D
The bromance between Nick and his straight (except for that one time) Best Friend Forever, Devon was awesome! I loved their texting. It was the best. They really are the definition of bromance/Best Friends Forever.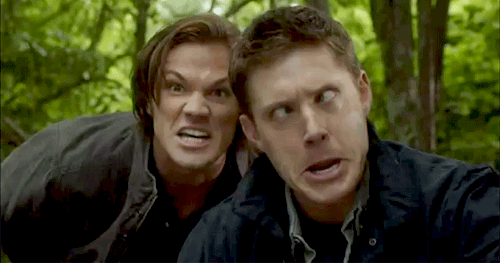 Nick: Holy shit dude, u have to help me!

Devon: What u do?

Nick: Remember how my dad got me this job so I'd "straighten up & fly right" before college?

Devon: Yeah...

Nick: There's a guy at work I want to do things to. With my tongue & my dick.

Devon: Dude. TMI.

Nick: If I suck his dick on the site I'll probably get fired right?

Devon: Dude.
I love that Devon's first reaction to Nick's cry for "help" is, "what did you do"? LOL!
So many hilarious moments in this book. These guys really can't catch a break! Everything that can possible go wrong, does. And you can't help but go:
It was just adorably funny and silly, but still with a serious underlying WTF-do-I-do-I'm-supposed-to-be-adulty-and-shit tone.
Who ever wants to grow up too adult anyway?
I loooooved this book! It was a perfect pick me up book. Perfect after an emotionally draining book, or if you just want to read something light and angst free.
It made me one happy mofo!