Review update, September 2016.
Audio edition, dual narrators Guy Locke (Garrett) and Eric London (Kai)
8 hours 19 minutes
Overall: 5
Performance: 4
Story: 5
I read this book back in March, see review below, and loved it. I was eager to try out the audio and was pleasantly surprised since there's dual narration for each of the main characters.
I had to adjust to the switch between the two narrators. The first few times it happened, it felt weird and I was thrown for a loop a bit. I also had to play around with the narration speed. I often do this since I find most narrators speaks too slowly (for my taste), or if I feel I'm not connecting right with the narration. I found 1.25 speed on my Audible app was the perfect balance. Once I had gotten used to the switches and started to get to know each narrator, and connect them with the characters I knew from reading the book earlier, it was great!
Guy Locke narrated Staff Sergeant Garrett Reid. I feel he really had a, uhm "army guy voice", whatever that is. LOL He voice is strong and authoritative, he sounds tough, and a little rough. Which perfectly describes Garrett. His dirty talk was so hawt.
Eric London narrated gaymer Kai Bannon. Kai is a former dancer, and is descripted to have fluid movements, and move gracefully. I feel this translated to his "voice" too. It was softer than Garrett's, and more delicate, in a way, but not less masculine in any way. He sounds sweeter, compared to Garrett's roughness.
The narration fitted them both perfectly, once I had gotten used to it.
I also liked the narration of the Twitch channel chat. I was curious to see how this would translate in to audio since live stream chats has it's own language or culture, in a way, not to mention challenging usernames/nicks. It was done well. I really like how Kai's chat group is almost a secondary character in this story.
CheryCakes: Whoa shit, you're really getting busy with someone? Dude must be special! First time you've mentioned a guy since I joined three years ago <3 <3 Congrats!
Garvy: Uh, it could be a friend, Cherry. Don't jump the gun.
BoricuaX1: gravy so butthurt
CherryCakes: Garvy's hetero, Boricua :p
BoricuaX1: lawlz nope
MitchMatch: Kai, tell your dude to show his face. altho seeing his bulge is nice too ngl [not gonna lie]
This gamer geek girl loved this very much!
Review March 2016:


**** 4,5 online stars ****



Oh man...
This was a perfect read for online-geeky-gamer me!
I'm a gamer myself, and I'm familiar with Twitch and streaming. I even subscribe to a couple of channels myself and occasionally watch gaming streams. Coupled with my love for MM romance, this was the a match made in Heaven for me.
I felt right "at home" with Kai and Garrett, their online relationship and chatting. This book totally captured that budding "online relationship feeling", in my opinion. I have no idea about the online smexing, though, have never done that. LOL ;) But it
read
effing HOT! Gah!
These guys are scorching, both online and RL! Kai's sweetness and Garrett's dirty talk! Phew!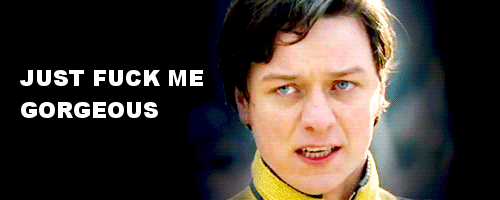 The first 60% or so were some of the best I've ever read, and I devoured every word and action.
After the gaming, chatting and smexing, though, real life issues creeps up on them both. And all their issue felt
real
and not made up to make some angst. They have both big decisions to make and seeing them tackle them in a real way, was very good and refreshing. Like, real-real, you know?
That being said, I thought it was a bit long winded about 70-80%, I didn't start skipping or something, but I got a bit frustrated that they didn't
talk
. I dropped half a star since I felt the fabulousness of the first part was kept up. Probably nitpicky of me, but there you go. I was starting to get afraid towards the end, fearing a cliffhanger, but it all worked out in the end.
I loved this!