*** 3 Caramela stars ***
Audio edition, narrated by Iggy Toma.
11 hours 13 minutes.
Overall: 3
Performance: 5
Story: 3
This story worked just okay for me.
I couldn't connect with Steve, and his "sex without pain is like food without taste" way. I don't judge him for it. I like my kink. I just felt he dragged Chenco into it. I seemed is was Steve's way or the highway. I feel Chenco agreed to try it out because:
Look on the bright side. You'll be getting sex.
Chenco wanted to have sex with Steve, but to get it he had to do the contract since Steve doesn't do sex without pain which equals contract. I don't feel this is a base for an equal relationship, you know? At least not at first. When the do try it out, though, Chenco discovers he likes "Steve's way", so they really are a (kinky) match. Steve is a considerate Dom, and builds up the scenes with bdsm newbie, Chenco. I felt he listened and took care of Chenco, though. Steve really is a good guy.
Steve is Mitch and Randy's friend. Chenco is Mitch's half brother. And oh man, what a complete douchebag of a father they shared. I felt the story focused too much on Chenco and Steve hooking up rather than Mitch getting to know his halfbrother. Yes, there are a few brother bonding scenes between them, but not enough in my opinion.
Chenco is a sweet guy, but what I really loved about him was his alter ego Caramela and what she brought to the story!
I loved Heidi's description of Chenco/Caramela and them being two halves of a whole! I also loved the way the others included both Chenco and Caramela in strides.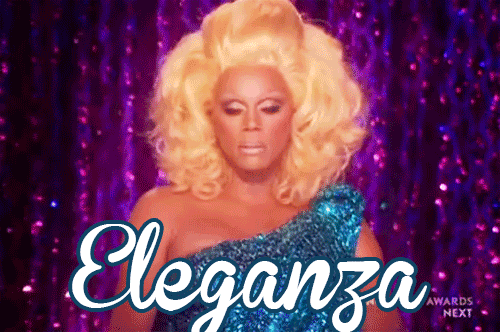 I loved seeing Sam & Mitch, and Randy & Ethan again. They really stole the show in each scene they were in, and they were very present in their own way in the story. I do feel I saw more of Sam, Randy and Ethan, than Mitch. Which I found strange since Chenco is Mitch's half brother. When Sam, Mitch, Randy and/or Ethan were present, I felt the story righted itself. I loved each part where they were present, but it also made me miss them. Miss them being the main characters. There's my main problem with this book too, them not being the center of the story. I would much rather read just about them, to be perfectly honest.
I did not like the side story with Steve's friend (?) Gordy at all. I understand he was a big part of Steve, and his history. Steve's feeling of responsibility for Gordy however was just stupid. Gordy was CLEARLY mentally ill (or worse), and it wasn't healthy for neither of them to have gone on with their relationship/dependability for so long. I don't like it when a main character does stupid things in "the name of " responsibility when it really isn't the case. And trying to "fix" him with BDSM through Crabtree was just... *facepalm* Didn't like it at all. Speaking of Crabtree, still after three books now, I still can't decide if I like him or not. LOL
Steve and Chenco's kink slowly developed and escalated, but did not get out of control. There was a very brief watersport scene, at the end of one of their scenes. By brief I mean, it was almost just mentioned mentioned in passing. Which was alright with me since it's not my kink. They did however play with
(show spoiler)
towards the end of the book. The ultimate show of trust? The scene including these was long and detailed. I'm on the fence about them. I handle them weekly at work, so they don't really scare me, but that don't mean I like getting them myself. I can understand the head rush, power and trust it shows to do this sort of play, though. Heidi did write a great scene, and handled it beautifully. I just don't want someone doing it to me, and not really read about it either.
In short. Seeing Sam, Mitch, Randy and Ethan again, and getting to know Caramela, was the highlight of this book.
The narration is superb as always from Iggy Toma. He brings the characters to life.